One Year Devos for Teen Girls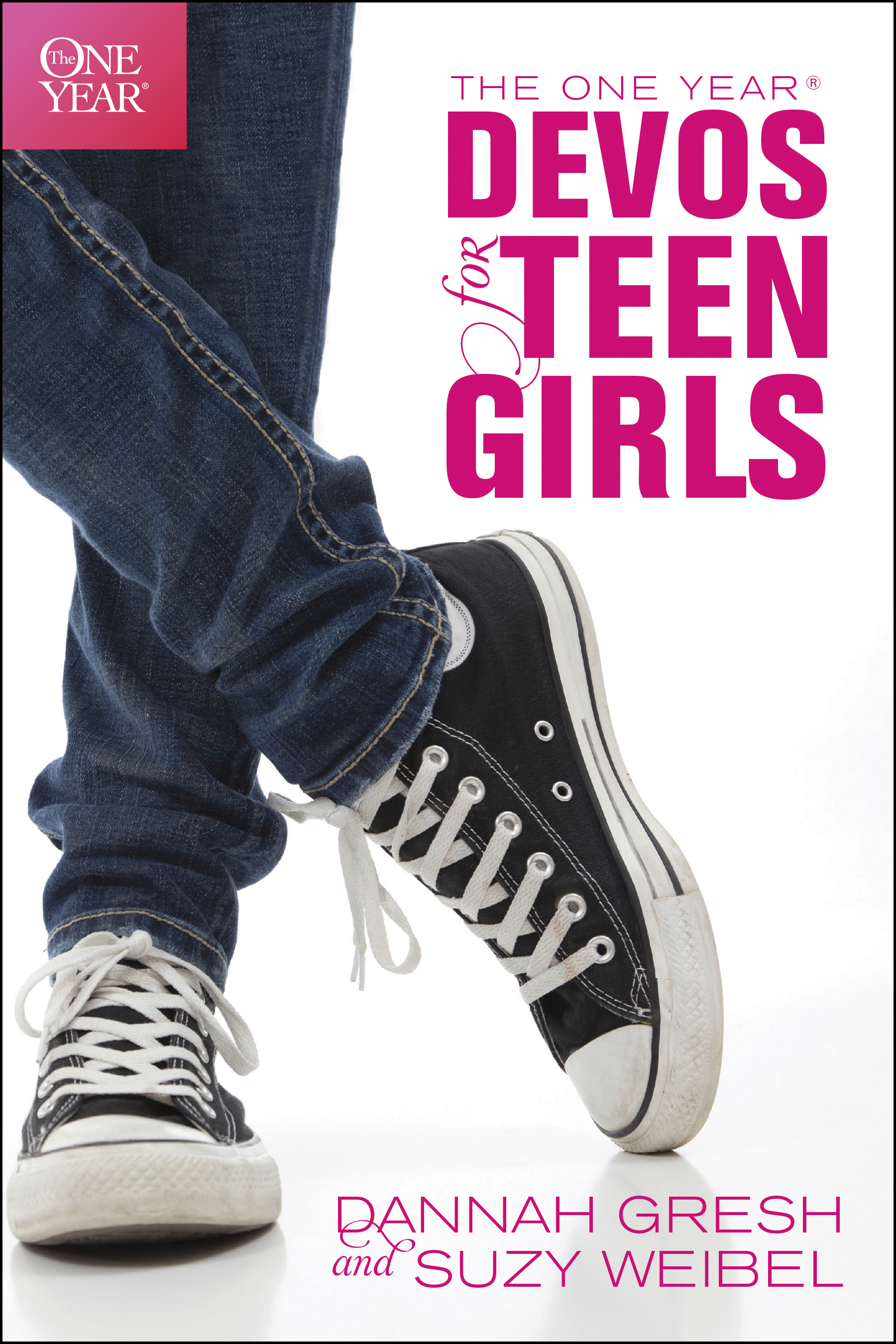 Authors: Dannah Gresh and Suzy Weibel
Age: 13+
This devotional is a great read for Christian teen girls in today's society, struggling with finding their place in church, evangelism, dating, and much more! Dannah and Suzy help focus in on tough subjects girls today have to deal with. Explaining topics simply, and giving the Word of God as the basis for every devo.The devotions are long enough to enjoy and learn from, but short enough to slip in on a busy day! Each devotional starts with a short passage of the Bible, then explains a subject. And ends with and Action Step challenging girls to do something about their life. The whole book really challenges girls to push forward, and dig deeper in God's word so that they too can share their faith.
Topics (such as, honoring parents, debt, and media) are explained in a few days showing scriptures for each one, and encouraging girls to do what the Bible says about them. They leave debatable subjects ( wuch as, tattoos, body piercings) open, sharing the scriptures, then recommending you ask your parents about them. I liked that they allowed you to decide upon the subject yourself, instead of just telling you what they think is best.
I loved that they shared from their own experience, or a true story of another person. They shared very inspiring stories, that made you want to be like those people. Ambitious for God, crazy for Jesus, and longing to learn more.
I was personally blessed by it as well! So many things in it were explained simply to me. I loved that they challenged you to read your Bible more. It shocked me when they showed the statistics for how many Christians today actually read their Bible. I was moved to read and study my Bible more, share my faith, give to others, and honor my parents more.

Thank you Dannah and Suzy for putting together this inspiring devotional!
Check out these sites for more on this devo and other books like it!